The Pantone Color Institute has announced that the Color of the Year for 2020 is "Classic Blue".


Celebrating 20 years of "color authority", the Color Institute at Pantone has announced 19-4052 TCX is to represent the dawning of a brand new decade. The shade, "Classic Blue", is intended to represent stability, confidence and tradition. Pantone's executive director, Leatrice Eiseman, says the color was picked largely for its calming properties. "When we look at the world around us, we know that we're living with a lot of unrest, where some days we don't feel quite as secure," Eiseman explains. "Blue, from an emotional, psychological standpoint, has always represented a certain amount of calm and dependability. It's a color that you can rely on."
click to read full article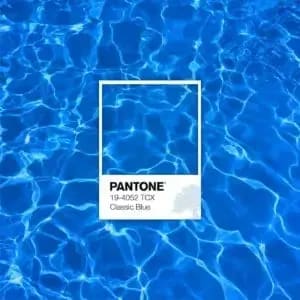 Pantone Classic Blue
The tradition of the Color of the Year dates back only to 2000, but it has had a tremendous impact on the design world over the last two decades. Color is all around us – most recently, interior designers have been going bold with color and texture in many of the new construction builds. Here in Manhattan Beach and the surrounding South Bay cities, we've been seeing tile, flooring and color choices take a stand when creating special environments such as libraries and studies, nurseries, wet bars, game rooms, theatre rooms and more. The trend of using bold color, such as this year's official color, Classic Blue, is even being explored by spec builders. "It's great to see homes come to life with color.", says luxury real estate expert Bryn Stroyke of the Stroyke Properties Group, "Our homes are an extension of who we are. The character of who we are and what we love should be expressed in our most intimate surroundings. Color brings us joy."


Classic Blue represents longevity, which compliments recent interior design trends of a return to traditional decorating styles. Classic, timeless furniture, sophisticated light fixtures, a touch of the antique blended with soft modern are all hot trends in the design world of 2020. Pay attention: you're bound to recognize the color of the year all around from the real estate community to the fashion world, to the automotive industry, and to marketing in general. Lucky for us, this color can be found as part of everyday beach living!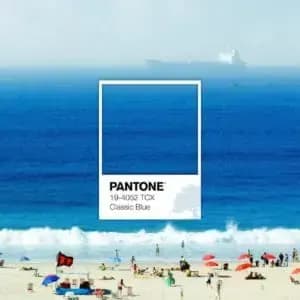 Pantone 19-4052 TCX